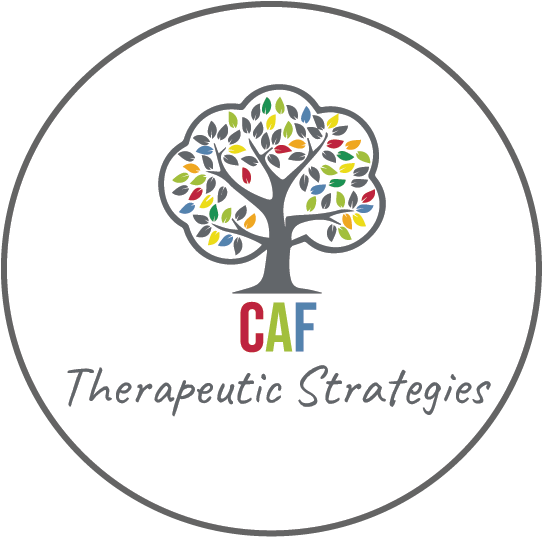 Psychiatric care for Children, Adolescents and Families.
CURRENTLY NOT
ACCEPTING NEW PATIENTS
Planning for your appointment:
Please be sure to fill out forms in advance.
Patient responsibilities:
Show up on time for your appointment.
Willingness to discuss treatment options and engage in agreed upon interventions.
CAF responsibilities:
Actively collaborate with individuals and families to address their concerns.
Maintain a professional and safe environment for all individuals.
Adhere to all policies outlined.
Location: 
The office is located in Davenport at 1225 E River Drive Suite 303 (on the third floor). The office is in the One River Place building. There is free visitor parking surrounding the building on the east, south and west sides.  Enter through the west entrance (the far left when facing the building with the river behind you). Once inside, take the elevator to the 3rd floor.
Waiting area: 
Take a right down the hall (up a small ramp) and after passing a couple doors you will see an area with two chairs. Staff will get you from there when it is time for your appointment. 
United Healthcare Accepted
Blue Cross Blue Shield Accepted
Medicare and Medicaid are not accepted.
Out of pocket costs:
Initial 60-minute psychiatric visits are $300
Follow-up 30-minute visits for established patients are $150.
Payments can be made in cash or credit card and are due at the time of service. If you would like to submit to insurance for reimbursement, you will be given a Superbill at the end of your appointment to send to your insurance company. There is no guarantee that your out of network insurance company will pay the full portion of your bill. You are responsible for contacting your insurance provider to determine your financial responsibility.
Cancellation Policy:
Cancellations made with more than 24 hours of notice are not charged. If less than 24 hours notice is given, you will incur a charge equal to half the visit cost (see above). If the appointment is missed completely, you will be charged the full cost of the visit.
If you arrive more than 15 minutes after your scheduled appointment time, this may be considered a missed appointment and may have to be rescheduled.
Missed intake appointments (including late cancellations and late arrivals) may not be rescheduled.
It is understood that emergencies arise thus the fee for a missed or cancelled appointment will be waived once per year.
Other policies and information:
CAF Therapeutic strategies does NOT offer the following services:
— disability, custody or forensic evaluations.
— completion of paperwork for emotional support animals.
—Portal: Once you have submitted the online intake form and been accepted as a new patient, you will receive an email inviting you to the patient portal. After creating an account, you will receive the new patient welcome packet and forms to complete before your first appointment. You can use the portal to communicate with your provider, update your information and see your appointments.  You will need to contact your provider to make and reschedule appointments. 
—Spruce: After your initial evaluation, your provider may invite you to download the Spruce Care Messenger app. This app can be used to send and receive secure text messages between you and your provider. 
—Forms: Prior to your first appointment, you will be asked to complete several forms and input information into the Luminello portal. You will find the forms under the "My Documents" tab in the portal. There will be additional instructions in the Welcome Packet. You are responsible for reviewing all office policies before your first appointment. 
—Office hours: The office is open from 10 a.m. to 4 p.m. Monday-Friday excluding national holidays.  Any messages received during business hours will be returned within one business day. Messages left on Friday will be returned the following Monday.
—Refills: Please allow 5 business days to process a medication refill. Before contacting the office to request a refill, please speak with the pharmacy directly to make sure there is not already a refill or new prescription available.  The office does not respond to pharmacy-generated automated refill requests. 
—Controlled Substances: Stimulants are prescribed when clinically indicated. Additional testing to confirm an ADHD diagnosis may be necessary before starting a stimulant. Benzodiazepines are rarely indicated in children and adolescents. Medical marijuana prescriptions are not provided. 
—Emergencies: CAF Therapeutic Strategies is not able to provide emergency or after-hours services. If you are having a behavioral health emergency, please call your local crisis line, 911, or present to the nearest emergency department. 
—Communication: Email is not a secure medium and will not be used to communicate patient information or provide treatment. The patient portal and Spruce are secure, HIPAA-compliant ways to communicate information to your provider. Significant concerns will require an appointment to be addressed.
—Code of Conduct: It is expected that all staff, patients, and visitors will adhere to basic decency and etiquette throughout their time at CAF Therapeutic Strategies.  The office strives for an inclusive and welcoming environment and behavior that threatens this is unacceptable. Vulgarity, profanity, disrespect, or abusive behavior will not be tolerated.
Behavioral health services are a limited resource. CAF Therapeutic Strategies is committed to providing services to those who need them and will utilize them.  Breaches of the code of conduct or repeated no-shows and late cancellations suggest that the services offered are not right for you and may result in discharge from the clinic.  
Crisis planning:
If this is a crisis and you are not able to immediately get in touch with CAF Therapeutic Strategies, please do NOT wait to hear back from the clinic. Instead, act to keep yourself or your loved one safe. Call 911 or go to the nearest emergency room. You may also try the following crisis services: 
Crisistext.org (Text HOME to 741741)
Foundation 2 Crisis Line (24/7, residents of Iowa only): (319) 362-2174 
Iowa Warmline: (844) 775-9276
Crisis Line of Fox Valley (24/7): (630) 966-9393 
Illinois Mental Health Collaborative (Illinois residents only): (866) 359-7953  
Take The Next Step...
Simply submit the online screening form to request a consultation. For emergencies call 911 or visit your nearest hospital.